This item is no longer available.

Body Solid's most heavy-duty half rack with a pull up bar!
A rack is this quality is good for virtually any commercial environment, as well as police stations, fire stations, and universities.
Unlike some racks of this style, the safety spotter arms are included in the price.
This rack features the popular "Westside" hole spacing on the uprights, which is 1" spaced holes in the bench press area and 2" above and below that area.
11-gauge 3"x3" steel frame
UHMW-Lined J-Cups
Safety Spotter Arms
Pull Up Bar
1,000 lb weight limit
Commercial Rated
53"W x 50"D x 89"H
Pull Up Bar is about 85"H
Options:
Band Pegs Pair (SPRBP)
Loop resistance bands over these for performing barbell exercises with more resistance near the top of the lift. Often used by powerlifters to make the easier portion of the lift harder.
Dual Chin Up Bar (SPRDCB)
1.5" and 2" bars for doing regular and fat-bar chin ups that work your grip more.
Rear Extension with Storage (SPR500HALFBACK)
Includes 4 olympic weight pegs for storing plates, without interfering with normal barbell use. You can also
Rear Storage Shelf (SPRST)
Store bands, straps, or kettlebells on this handy shelf. Requires the Rear Extension, above.
Dip Attachment (SR-DIP)
Do dips on the outside of your rack with this attachment that quickly detaches.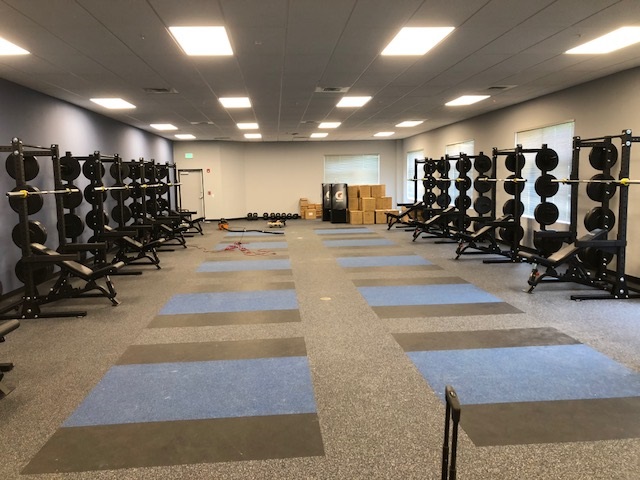 Above, Keiser University in West Palm Beach, FL sports several of these Body Solid Half Racks.