This item is no longer available.
2"x3" 11-gauge steel frame and safety bars
1000 lb weight limit
Band pegs
Commercial rated
Front and rear gunrack style liftoffs
6 olympic plate storage pegs for easy access
Removable spotter arms for doing lifts off the floor
Pull up bar curved at the ends
Band pegs
89" high pull up bar
80"L x 71"W x 89"H
Commercial rated
Bar, weight plates and bench sold separately.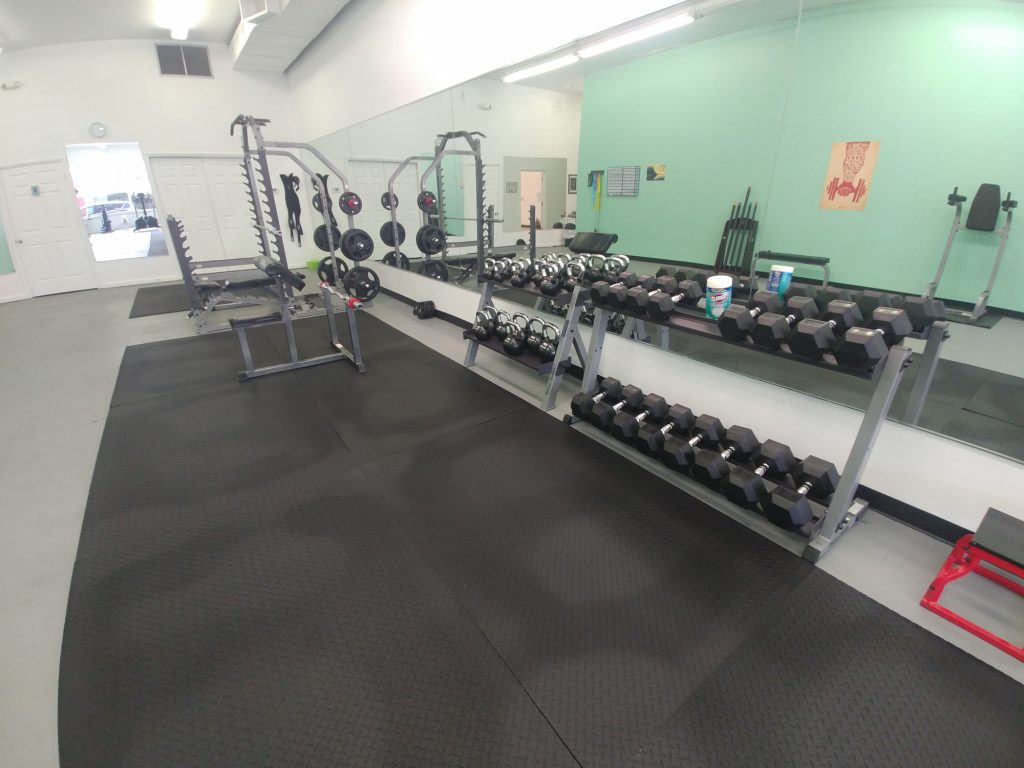 FitMod in Milan, MI features this rack in their gym, above.